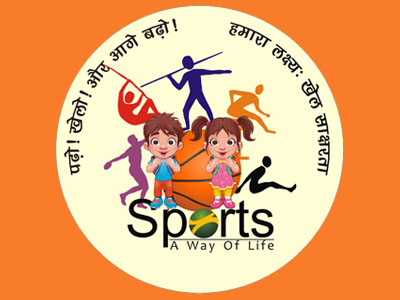 Sports a way of life NGO is dedicated to promoting sports literacy in India especially among villagers and those parts of town where people are least aware of sports, as it believes that sports talents could be spotted from such places.
The NGO will be moved with a vision to approach parents and give call to all parents to encourage their wards to participate in one sports or other especially various athletics where India is lagging behind in medal tally despite having more than a billion population.
The NGO believes in carrying forward the old Gurukul tradition of teaching where studies and sports moved hand in hand. As a tool it will keep on engaging iconic players from various sports especially from athletics from time to time and arrange their interactions with parents so that they could be motivated and be made aware of various sports and its long term benefits in shaping personality of their wards. Besides this NGO would be focussed on imbibing various sports values in budding kids so that they become human being of solid character and progress in every walks of their life in future.